Learn, Teach, Collaborate, Influence, Earn
---
Download the brochure Circle Academies for Practitioners
---
Medical conferences occur only once a year. They can be expensive. Presentations, while interesting, are typically of little practical value to everyday practices.
As a result, many practitioners turn to social media for education, training and collaboration. Others have become "influencers" on such platforms. While they are "always-on" and low-cost, social media suffer from several shortcomings for practitioners. These include questionable content reliability, privacy concerns, and an overwhelming volume of episodic, disconnected and irrelevant content.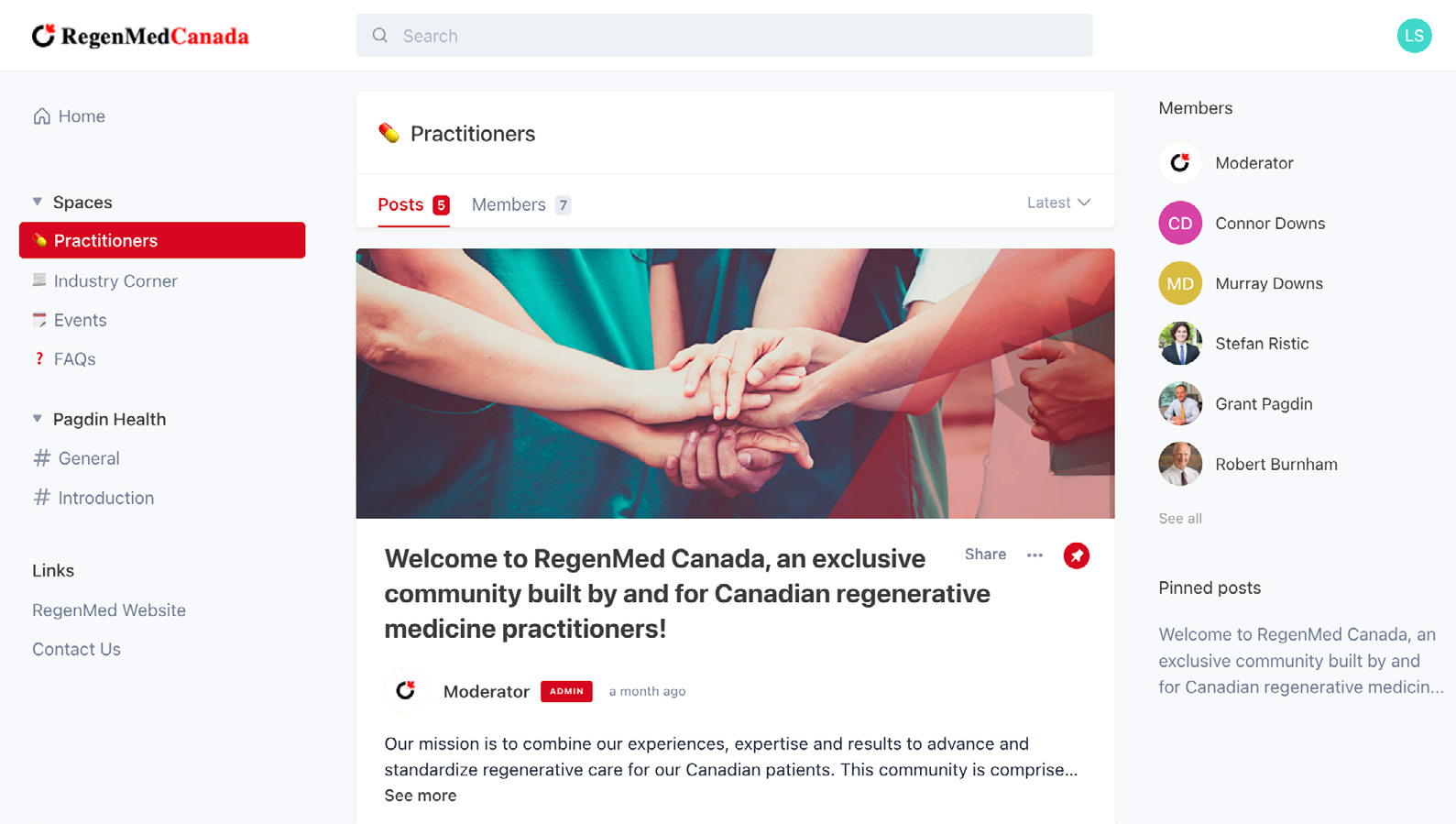 Circle Academies combine the best of conferences and social media, while eliminating the
shortcomings. The user experience is designed so that Academy Members easily and securely observe, present, post, comment, collaborate, teach and otherwise advance their personal and practice-related goals.
Also, Academy content is built around real-world evidence – observations, datasets and correlations which are verifiable, transparent and clinically-useful to Academy Members.
Finally, Academies also allow thought leaders to capture the value represented by their influence in multiple ways that are unavailable on other platforms.
Characteristics of Each Circle Academy
All the power, convenience and functionality of modern social media platforms. But without the disadvantages.
Built around a major clinical theme
Membership limited to credentialed healthcare practitioners
Moderated, secure, private. Communicate with all Academy members, or only those you select.
Content categories include clinical, scientific, patient engagement, legal/regulatory and practice growth.
Content comprises video, multimedia presentations, posts, threaded comments, other. New content is regularly added
Multi-lingual
Low-cost. First three months complimentary with full functionality. Thereafter, only US$10 per month per member per Academy
Benefits for Practitioner
Ability to participate at any level from merely observing and learning, to serving as a thought-leader
For thought leaders, expansion of followers and supplemental monetization opportunities
For all Members, genuine value-added. Training, education, questions/answers, secure peer-to-peer collaboration
"Industry Corner" offering opportunities for product discounts, sponsored studies and trials, thought-leader honoraria, other.
Automatic integration with Circles, inCytes™ and Benchmarc™. Low-cost, clinical-grade platforms for formal trials and informal studies, reimbursement support, legal/regulatory compliance, registries, journal articles, conference presentations, patient compliance and engagement
Access to protocols, standards of care, patient education, legal/regulatory and other resources