Release Date: April 13, 2023

Expanded Enrollment Brochure Functionality
Patient enrollment brochures may now be developed on a per-user basis, rather than a per-Circle basis. This improvement allows for RegenMed to develop a customized patient enrollment page for each Circle member.
---
Expanded Data Export Legend
The 'Legend' tab of any Circle's raw data export has now been expanded to include a detailed breakdown of each column of data. Question type, survey, and scoring information are now provided. Additionally, each question has now been assigned a unique identifier, which will allow analysts to more easily parse through the raw data export to generate meaningful conclusions.

---
Enhanced Data Export User Experience
Circle data exports are now queued and saved in the 'Reports' tab of inCytes, under 'Export History'. This improvement allows for the export of data from Circles with >100 cases, multiple Circles to have their data exported simultaneously, and preserves export history.
---

Added Reports Search Functionality
Data reports generated within inCytes can now be searched by name within the 'Reports' tab of inCytes.
---

Increased Invoice Clarity
Customers will now be provided with a list of email addresses which are sponsored by them within their invoices.
---
Selene-2 (coming soon)
Expanded Circle Analytics at a Glance
Additional information is now available at-a-glance within the Circle analytics area of each Circle, including patient compliance at all survey time-points, cumulative patient enrollment rates, and cases created. These features will enable users to easily and quickly identify how their patients are performing in their surveys, and to follow up as needed.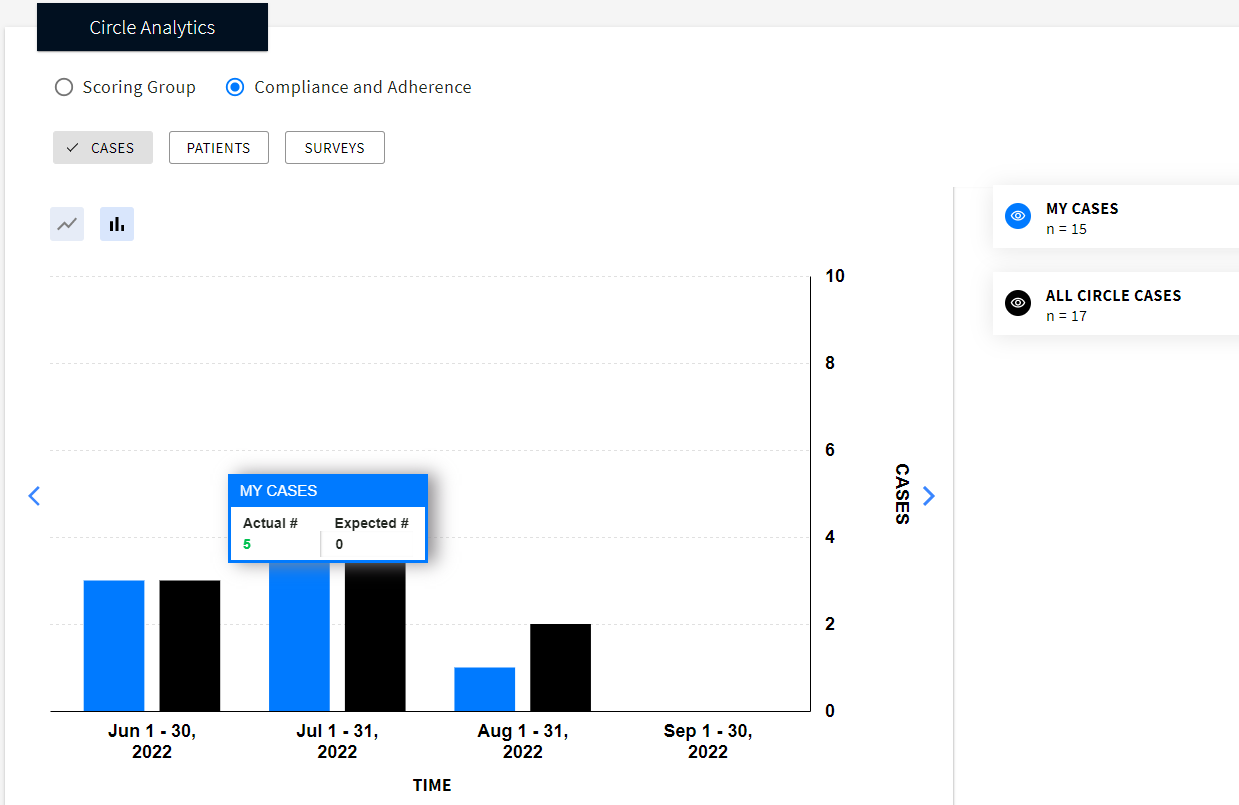 ---
Improved Data Export Formatting
The formatting of numeric answers, scoring group calculations, and dates has been improved within all data exports.