SMS Patient Survey Reminder [read more: SMS Patient Communications] - an SMS survey reminder that is sent to the mobile phone of the patient on the survey due date in addition to the email survey reminder.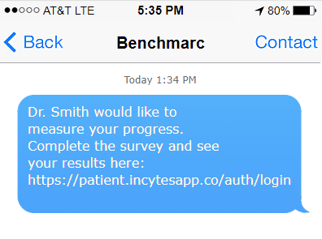 Data that can be pulled from your profile to the SMS message:
Investigator's last name
Survey title
Link to the due survey
All SMS messages in our system are coded in
GSM 03.38
alphabet that sets special requirements to the message length.
If the message contains symbols supported by the code, the character limit is 160 characters
With at least one unsupported symbol, the SMS must be no more than 70 characters, otherwise it will be split into several SMS messages and will cost more



SMS messages can be sent to 200 countries across the globe. Please review this list to see whether SMS reminders can be sent to your country. Countries marked with * require senders to meet specific requirements.
Enabling SMS Reminders
Enabling SMS will automatically apply to all of your cases and patients.
To opt-in a particular patient to receive SMS Survey Reminders, add their mobile phone number to the system.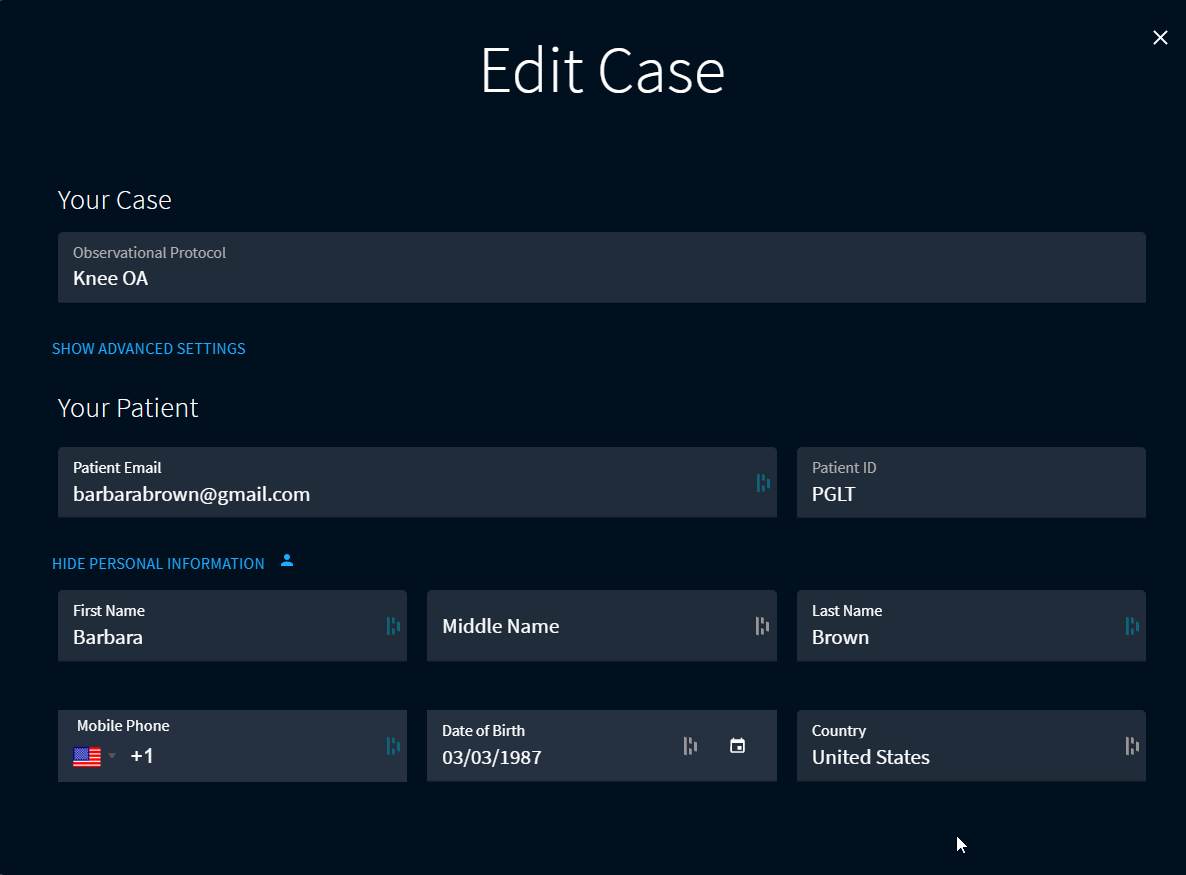 To opt a patient out from SMS notifications, remove their mobile phone number from the system.
---
Please contact your Account Manager to enable SMS for your patients.