Once having installed the Benchmarc app on your smartphone, you don't have to check your email for a survey reminder or being afraid of not receiving an SMS reminder due to some technical problems. Each time you are to complete a due survey, you'll receive a push-notification, clicking on which will bring you directly to the survey in the app.
1. On your smartphone, open the enrollment or survey reminder email from Benchmarc.

2. Follow the link by clicking the blue button in the email.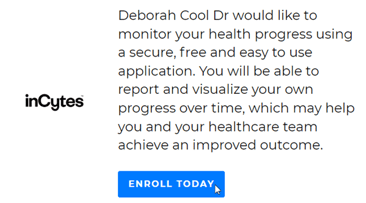 1. Once the button is clicked, you'll see the screen suggesting you download the app.

2. Click DOWNLOAD THE APP that will immediately bring you to the App Store or Google Play (depending on your device).
3. Press Install.

4. After being installed, Benchmarc app will automatically open

5. Log in to your account if there is any or follow the on-screen instructions to create a new one.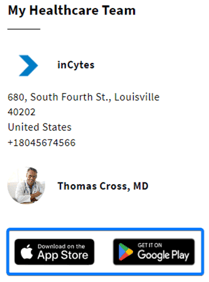 To start downloading the app from your mobile browser, click the badge with your operating system below the information of your healthcare provider. Then follow the steps 3-5 described above.