The more Circle members you have, the more collected and aggregated data you get.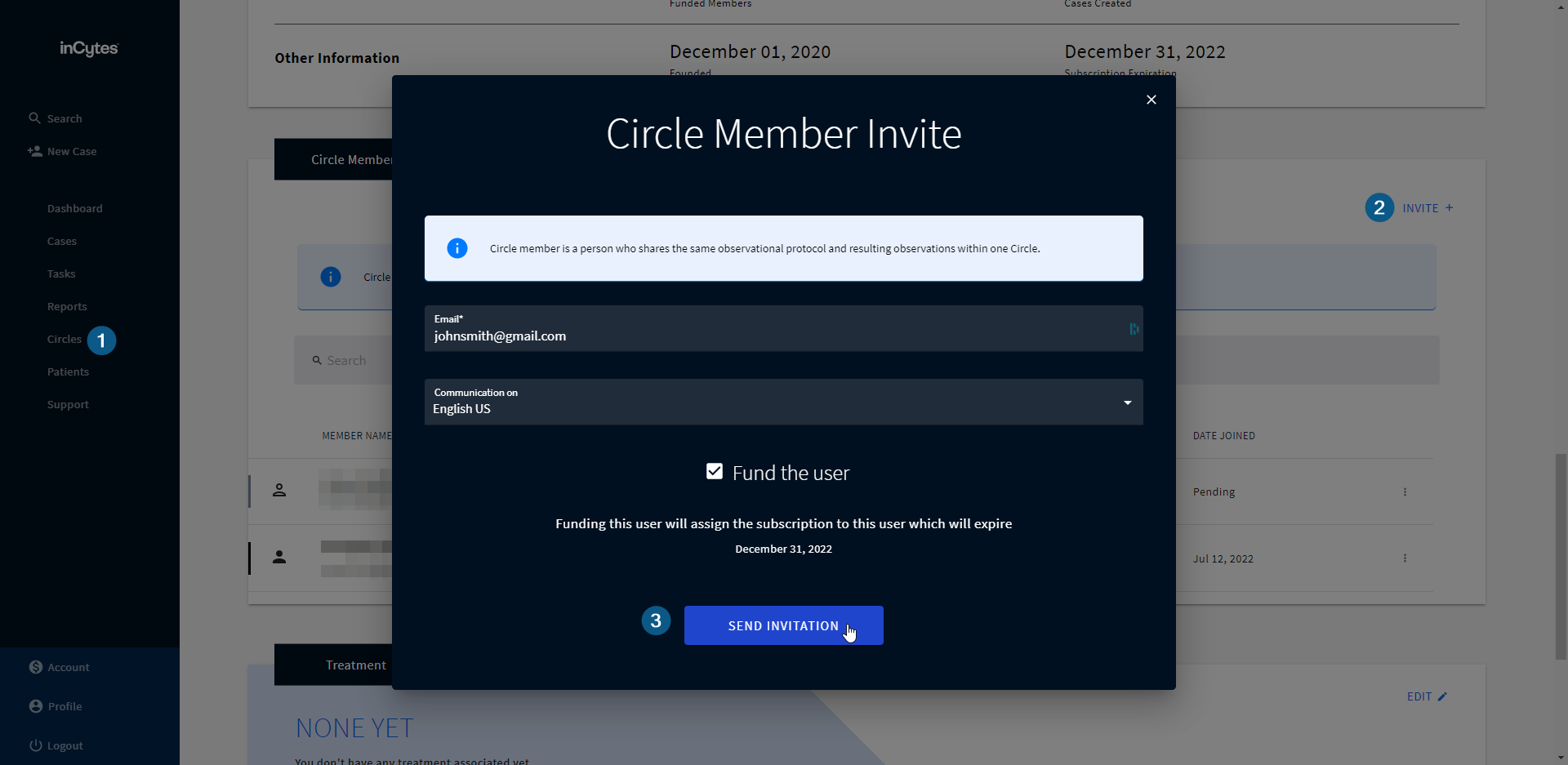 Go to Circles and select the required one from the list.
Scroll to the bottom and click INVITE+ in the Circle Members field.
Enter the email of a person you want to invite to your Circle and select the preferred language for the invitee.

The invited person will get the invitation email in their preferred language, so the registration path and getting acquainted with the platform will go more smoothly.



Check the box to fund the subscription of the invitee.
You can't fund the subscriber who is already being funded. Please contact your Account manager for more details.
Circle Funder will be charged for the new user automatically.
5. Select the preferred case funder
Make cases

self-funded

to make the Circle member fund their cases on their own
Make cases

funded by Circle

to make your Circle fund the cases for the Circle member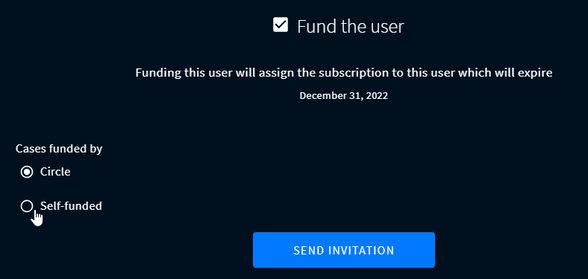 6. Click SEND INVITATION and the person will immediately get an email invitation to join your Circle.


Note: As an alternative, you can invite members by giving them a direct link to the Circle you want to share. If you want to know more about this way, please contact your Account Manager.
To remove a Circle member:
To remove funded members, you must first stop funding them. Please contact your account manager for more details.
Open the Circles Overview Page
At the bottom of the Circle page, you'll find the list of Circle members.
Click three dots next to the Circle member you wish to remove and select Remove Member.