Tasks can be completed in minutes by any mobile, tablet, or desktop device.
Surveys become tasks once they are assigned to a particular case. They can have Due Dates, Delegates, and other functions to help ensure they are completed by the right party, at the right time, in a verifiable manner.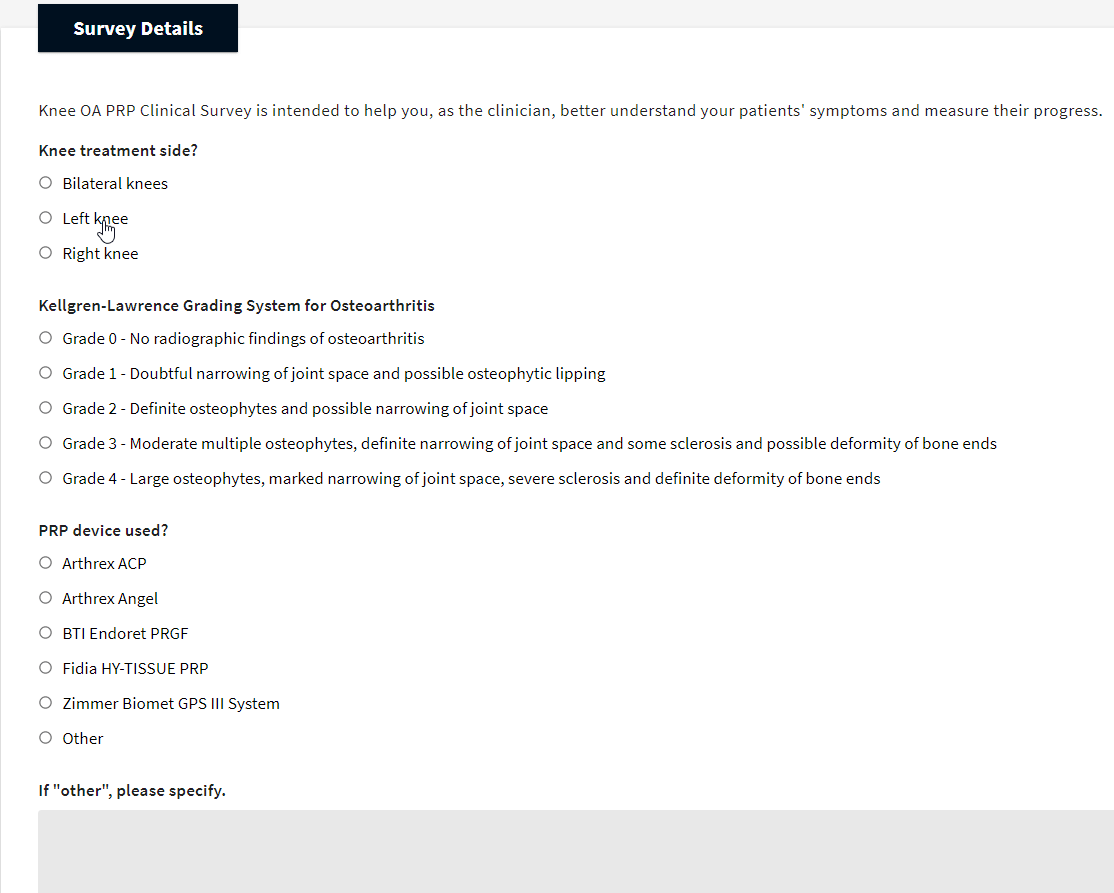 Tasks are accessible from the user's dashboard, and from the Case Detail screen.
We recommend you complete the surveys as quickly as possible to keep the data being collected relevant. For this purpose inCytes is rolling out a new feature "Expiration date". Once the expiration date is reached, users will no longer have access to the survey. To learn more about how to set a survey expiration date/ due dates, contact your inCytes Account Manager.
When all relevant answers have been provided, the user can press the "Complete" button.
We are now able to save live data from accidental deletion. When you navigate away or reload your web browser, our site will ask if you would really like to leave or continue working on this tab. This guarantees that no data point entered into the site will be deleted unintentionally.
You can easily reopen and edit the already completed surveys.

---
Important information:
Regen Med uses Amazon Web Services ("AWS") servers and architecture to ensure the physical security, redundancy, and other elements necessary to ensure the privacy and integrity of Personal Data. All personal information that is entered or uploaded during the completion of any survey is protected by AWS services.
You can select the PI Region according to your preferences.